John Alexander, PhD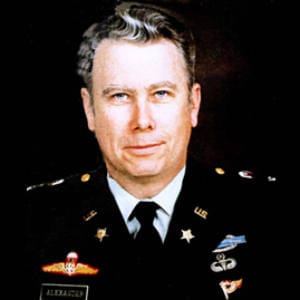 Dr. John Alexander has been a leading advocate for the development of non-lethal weapons since he created renewed interest in the field starting in 1989. In 2003 he served as a mentor to Afghan Ministry of Defense senior officials through the Office of Military Cooperation – Afghanistan, (Coalition Forces) Kabul and had traveled to ALL of the continents on Earth
He entered the US Army as a private in 1956 and was a colonel in 1988 when he retired. During his varied career, he held key positions in special operations, intelligence, and research and development. From 1966 through early 1969 he commanded Special Forces "A" Teams in Vietnam and Thailand. His last military assignment was as Director, Advanced System Concepts Office, U.S. Army Laboratory Command. After retiring, Dr. Alexander joined Los Alamos National Laboratory where he was instrumental in developing the concept of Non-Lethal Defense. Later his civilian U.S. Government position afforded him Senior Executive Service (SES) equivalency.
Dr. Alexander wrote the original material on non-lethal warfare. He organized and chaired six major conferences on non-lethal warfare and served as a US delegate to several NATO studies on the topic. He was a member of the first Council on Foreign Relations non-lethal warfare study, leading the Department of Defense to create the Joint Non-Lethal Weapons Directorate in 1996. He has advised the CIA, US Special Operations Command, and the National Intelligence Council.
Academically, he holds an M.A., Pepperdine University, Ph.D., Walden University, and later attended the Anderson School of Management at UCLA, the Sloan School of Management at MIT, and the Kennedy School of Government general officer program "National and International Security for Senior Executives" at Harvard University. In addition to many military awards for valor and service, Aviation Week & Space Technology selected him as a 1993 Aerospace Laureate and in 1997 inducted him into the Hall of Fame at the National Air and Space Museum in Washington. He received a Department of Energy Award of Excellence for the Nuclear Weapons Program in 1994, and is listed in Who's Who in America, Who's Who in Science and Engineering, American Men and Women of Science, and in 2001 was named to the OCS Hall of Fame at Ft. Benning, Georgia. During 2001 and 2002 he was a member of the National Research Council Committee for Assessment of Non-Lethal Weapons Science and Technology, and he was with the Army Science Board.
Currently, he is a private consultant, author, and a Senior Fellow at the Joint Special Operations University. Dr. Alexander advises EvenPUlse on cutting-edge training approaches and the development of optimal capabilities.
David Berceli, PhD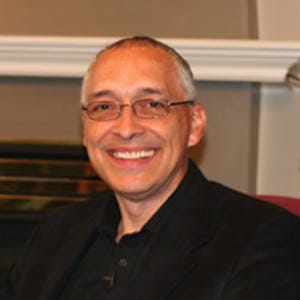 David Berceli, Ph.D., MSW, is the founder and CEO of Trauma Recovery Assessment & Prevention Services (TRAPS © 1998). Fluent in Arabic and capable in Italian, Dr. Berceli has lived in nine countries and provided specialized trauma recovery assistance to international and local organizations whose employees are living and working in trauma inducing environments.
As a consultant for the past 15 years, he has designed and implemented comprehensive and individualized trauma recovery, stress management and conflict resolution programs for International Relief Agencies, Government and Non-Government Organizations (NGO) whose staff are living and working in high-stress environments. He holds a master's degree in clinical social work and earned a PhD. from Arizona State University with an emphasis on stress and trauma resolution. Dr. Berceli's overall expertise is in human stress and recovery mechanisms, and his training specialty is post-combat, post-trauma physiological relief exercises. He served as an airman and NCO in the USAF during the Vietnam conflict. He advises EvenPulse on somatic-based methods for reducing stress and resolving trauma.
Douglas Bremner, MD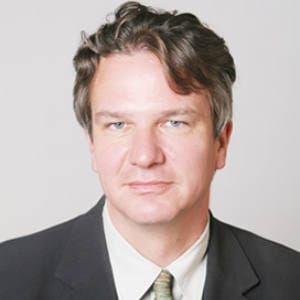 Dr. Douglas Bremner is Professor of Psychiatry and Radiology and Director of the Emory Clinical Neuroscience Research Unit (ECNRU) at Emory University School of Medicine in Atlanta, GA, and Director of Mental Health Research at the Atlanta VAMC in Decatur, GA. Dr. Bremner moved to Emory from Yale in November of 2000 where he spent the first 12 years of his career.
Dr. Bremner's research has used neuroimaging and neurobiology measures to study the neural correlates and neurobiology of posttraumatic stress disorder (PTSD) related to combat and childhood abuse, as well as the related area of depression. His more recent work is expanding to look at the relationship between brain, behavior, and physical health including studies of heart disease and the brain, and the effects of medication on the brain. Dr. Bremner has worked continuously throughout his career as a physician scientist, with the support of funding from two successive VA Career Development Awards, VA Merit Review, NIMH, DOD, and various private sources. His research includes studies of the neurobiology and assessment of PTSD, hippocampus and memory in PTSD and depression, neural correlates of declarative memory and traumatic remembrance in PTSD, PET measurement of neuroreceptor binding in mood and anxiety disorders, neural correlates of myocardial ischemia, and the effects of psychotropic and acne medication on brain function and structure. His Director of the NIH T32 funded Training Program in Neuroimaging Sciences (TPINS).
Following obtaining a bachelor's degree in literature, Dr. Bremner attended medical school at Duke University where he graduated in 1987, followed by a residency in Psychiatry (1991) and Nuclear Medicine (1997) at Yale School of Medicine, leading to a double board certification. Dr. Bremner was a VA Biological Psychiatry Fellow at the West Haven VA and Yale from 1990-1993, Assistant and Associate Professor of Psychiatry and Radiology from 1993 to 2000, Director of the Yale Trauma Research Program and Associate Director of the Yale PET Center, before moving to Emory in 2000. He was Director of the Emory Center for Positron Emission Tomography from 2000-2006.
Dr. Bremner has authored or co-authored over 200 peer-reviewed articles and book chapters, and written or edited five books, including Before You Take That Pill: Why the Drug Industry May be Bad for Your Health: Risks and Side Effects You Won't Find on the Label of Commonly Prescribed Drugs, Vitamins, and Supplements. (Avery, February 28, 2008), and Does Stress Damage the Brain? Understanding Trauma-Related Disorders from a Mind-Body Perspective (2002) and Brain Imaging Handbook (2005), both published by W.W. Norton & Co.
He is on the editorial boards of several journals and the Scientific Advisory Board of the Anxiety Disorders Association of America. He has received several awards for his work, including the Chaim Danieli Award for Research and Service in Traumatic Stress from the International Society for Traumatic Stress Studies.
COL Loren J. "Skip" Johnson, ANG (RET)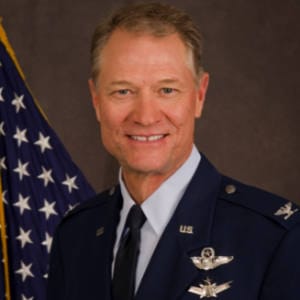 Colonel Loren "Skip" Johnson served as the Commander of the 140th Mission Support Group, Colorado Air National Guard, Buckley AFB, Colorado. In that capacity, Colonel Johnson was responsible for wing administration and mission support and the 1409 members in its subordinate units providing engineering and facilities, communication infrastructure, flight-line security, services, contracting, civil engineering, personnel and logistical support.
Colonel Johnson previously served as the Chief of the Joint Staff, JFHQ Colorado and recently returned from Kabul, Afghanistan where he served as the International Security Assistance Force Headquarters Base Commander. He was responsible to the ISAF Commander and NATO Ambassador for all life support, security and humanitarian assistance matters for the Capital rejoin. Prior to that he served as the 137th Space Warning Squadron Commander responsible for all aspects of the first and only nuclear early warning unit in the National Guard.
Colonel Johnson received his commission from Officers Training School following graduation from the University of Northern Colorado in 1982. He joined the Colorado Air National Guard in February 2003. He was a command pilot with over 3000 hours of flight time in various assignments most notably tours with the Air Force Air Demonstration Team, the Thunderbirds and as an Adversary Tactics Aggressor Pilot with the Air Force's premiere training exercise Red Flag. Additionally, his duties included Chairman of the Space and Cyber Weapon System Council and advisor to the Air Directorate Field Advisory Council. Colonel Johnson serves on a variety of boards of directors such as the Northern Colorado Red Cross, district RE-11 school board. He resides in north central Colorado with his wife Heidi and their three daughters.
Kyle Lamb, Sgt Maj USA (RET)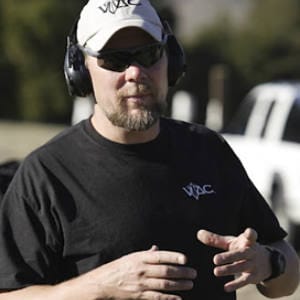 Kyle E. Lamb spent more than 21 years with the United States Army, more than 15 years of which were with the U.S. Army Special Operations. SGM Lamb has conducted combat operations in numerous theatres of operation, including Mogadishu, Somalia (Black Hawk Down Incident), and has served numerous tours in Iraq (the current war as well as Operation Desert Storm) and Bosnia. SGM Lamb is now the Founder and President of Viking Tactics, Inc. as well as the author of "Green Eyes and Black Rifles: The Warriors Guide to the Combat Carbine."
Lamb is a highly sought after military and law enforcement trainer, conducting Leadership Training Seminars, Team Leader Planning Courses, Tactical Commanders Course, Active Shooter Courses, Dynamic Tactical Entry Courses, as well as Carbine and Pistol Courses. Kyle advises EVENPULSE on all things shooting and tactically-related.
Andy Morgan, MD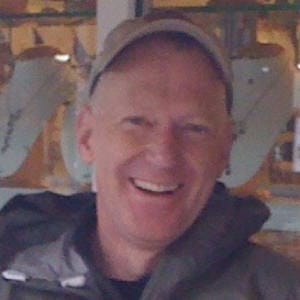 Over the course of 22 years on the faculty of medicine at Yale, Dr. Morgan has supervised medical students, psychiatry residents, and psychology interns. In this capacity he has been responsible for ensuring that students and postdoctoral trainees alike achieve the clinical goals that are set for them in their stage of training. As a supervisor to psychiatric residents and psychology interns, he reviewed their clinical cases on a weekly basis, actively assisted them in learning core clinical skills in assessment, diagnosis and treatment issues, and assessed their clinical performance for the departments of psychiatry and psychology. He has worked with psychiatry residents and psychology residents on an inpatient and outpatient basis in roles as the Medical Director of the inpatient PTSD unit at VA Connecticut and as Chief of the outpatient PTSD Anxiety program at VA Connecticut.
In addition to his work at Yale, Dr. Morgan has supervised students in the masters program at the Joint Military Intelligence College, Bolling AFB, Washington, DC. He has extensive experience in the study of the selection and assessment of military special operations personnel, including studies of optimal performance under stress.
Gordon Nash, Maj Gen USMC (RET)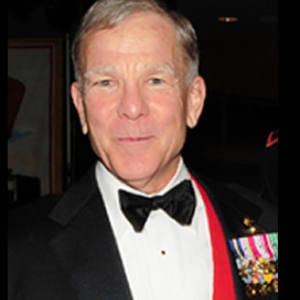 Major General Gordon C. Nash retired from the United States Marine Corps on 1 June 2006, with nearly 35 years of active service. He is currently serving as a Vice President for Strategic Planning for the Sierra Nevada Corporation, a world-class prime systems integrator and electronic systems provider known for its rapid, innovative, and agile technology solutions.
After graduating from Hampden-Sydney College, he completed Officer Candidates School and received his commission in December 1971. Major General Nash's assignments have included tours with Marine Corps Operating Forces in the 1st, 2nd and 3rd Marine Divisions, and with I, II and III Marine Expeditionary Forces. He has commanded Marine Corps operating forces from the platoon to the division level, and served at different times as executive officer, operations officer, and logistics officer in a variety of units. In August 1986, Major General Nash was selected to reactivate and command the 1st Force Reconnaissance Company. He has served as the Commanding General, 3rd Force Service Support Group, and the 3rd Marine Division, both headquartered in Okinawa, Japan, and as the Deputy Commander, U.S. Marine Corps Forces, Atlantic in Norfolk, Virginia.
Major General Nash has served tours outside Marine Corps operating forces at the Officer Candidates School; Officer Assignment Branch, Headquarters Marine Corps; with the Plans Division, Plans, Policy and Operations, Headquarters Marine Corps; with Observer Group Lebanon with the UN Truce Supervision Organization-Palestine; with the Special Forces Schools, Fort Bragg, NC; and with the Joint Special Operations Command (JSOC), Fort Bragg, NC. During the assignment with JSOC, he also served as the J-3 for Task Force Ranger in Somalia. In the spring of 1998, he commanded Joint Task Force Auburn Endeavor in support of Department of Energy efforts in Tbilisi, Georgia. Prior to retirement, he served as Commander, Joint Warfighting Center and Director, Joint Training J7, United States Joint Forces Command, Suffolk, Virginia. Major General Nash's last assignment was as the Director of Expeditionary Warfare, N-85 on the staff of the Chief of Naval Operations' with the responsibility for validating and resourcing requirements for Amphibious Shipping, Explosive Ordnance Disposal (EOD), Mine Warfare, and Navy Special Warfare programs.
Major General Nash brings to the EvenPulse advisory board his robust understanding of military affairs and special operations and an exemplary Marine Corps career that makes him ideal for advising EVENPULSE on rolling training out to military organizations on scale.
Richard Rahe, MD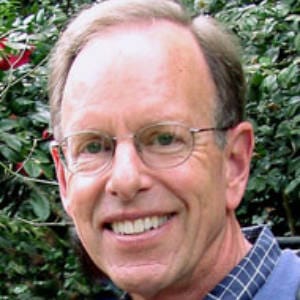 Dr. Richard Rahe serves as Director of Health Assessments Programs, Inc. He is a Stress researcher and is specialist in the psychometric assessment of life stress and its relationship to health. He has had over 160 original studies published on such topics as stress measurement, coping skills, health skills and life skills. He is the world's most well known researcher on life management issues and improvement training. Dr. Rahe assists EVENPULSE with resilience through his well-known stress and coping inventory.
Robert Scaer, MD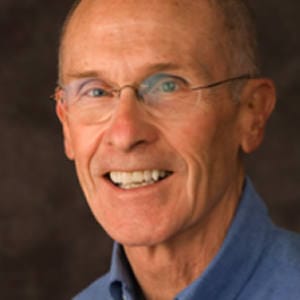 Robert Scaer received his B.A. in Psychology, and his M.D. degree at the University of Rochester. He is Board Certified in Neurology, and has been in practice for 33 years, twenty of those as Medical Director of Rehabilitation Services at the Mapleton Center in Boulder, CO. His primary areas of interest and expertise have been in the fields of brain injury and chronic pain, and more recently in the study of traumatic stress and its role in physical symptoms and diseases.
He has lectured extensively on these topics, and has published several articles on the whiplash syndrome and other somatic syndromes of traumatic stress. He has published a book, The Body Bears the Burden: Trauma, Dissociation and Disease, presenting a new theory of dissociation and its role in many diseases. Dr. Scaer's second book, The Trauma Spectrum: Hidden Wounds and Human Resiliency, has received much acclaim. He is currently retired from clinical medical practice, and continues to pursue a career in writing and lecturing. Dr. Scaer served as a US Army medical officer, stationed at Fort Carson during the Vietnam conflict, and he deployed for a tour to Okinawa.
Robert has worked with MAGIS Group (now EVENPULSE) since it's inception in 2002. His seminal work has informed much of the EVENPULSE training model and its neurological underpinnings. As an adviser, master trainer of trainers and cherished colleague, Robert brings exceptional guidance to the organization.
Bob Schoultz, Captain USN (RET)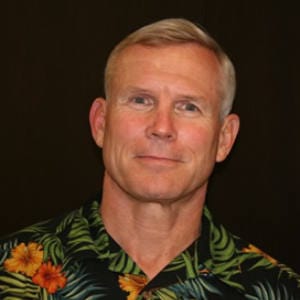 Bob Schoultz, a 30 year US Navy SEAL (ret), most recently served as Director of Masters of Science in Global Leadership program at the University of San Diego.
Bob Schoultz attended Stanford University on a Navy scholarship, graduating with a BA in Philosophy in December 1974. He was commissioned an Ensign in the Navy and then attended Basic Underwater Demolition/SEAL (BUD/S) training, graduating in the summer of 1975. He subsequently had a thirty-year career as a Naval Special Warfare officer, serving in a wide variety of assignments until he retired from the Navy as a Captain on 1 July, 2005.
Highlights of his 30 years in the Navy include:
US Navy Exchange officer for two years with the German Navy SEALs the Kampfschwimmerkompanie in Eckernfoerde, Germany,
Commanding Officer of a Naval Special Warfare Unit in Panama, responsible for all SEAL and Special Boat training and operations in Latin America.
The first Special Operations Chair on the faculty of the Naval War College in Newport, Rhode Island.
Commander of Naval Special Warfare Group TWO in Little Creek, Va. in charge of all the SEAL Teams on the East Coast.
Director of Leadership and Character Development at the US Naval Academy
Along the way, he learned to speak German and Spanish, and earned his Master of Arts in National Security and Strategic Studies from the Naval War College. He also served as Operations officer of the premier maritime Counter Terrorist unit in the world, participated in and led combat operations in Operation Just Cause in Panama, and played a key role in planning and leading Special Operations support to US responses to various contingencies in Africa and Bosnia. Bob advises EVENPULSE on special operations and all matters related to leadership.
Jim Spira, PhD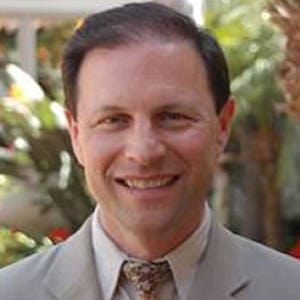 Jim Spira, PhD, MPH, ABPP, is a licensed clinical psychologist, board certified in Clinical Health Psychology. Dr. Spira is Clinical Professor, Department of Psychiatry, University of California, San Diego, and Senior Research Scientist, RTI International. Dr. Spira received his MPH and doctorate from the University of California, Berkeley, and completed a postdoctoral clinical fellowship in psychiatry from Stanford University and a postdoctoral research fellowship in Neurology from Scripps Institute. He served on the faculty of Duke University where he directed the Program in Health Psychology before becoming Head of the Division of Health Psychology and Research Coordinator at Naval Medical Center San Diego.
Dr. Spira's current research focuses on prevention and treatment of combat-related disorders, including PTSD and mTBI. He has trained US Marines and Navy SEALs in arousal control and attentional retraining. Dr Spira has studied Zen since 1970, including four years in a Rinzai Zen Monatery, Tai Chi since 1980. He holds a 2nd degree Black Belt in Tae Kwan Do and is a certified instructor by the World Ranking Martial Arts Association. He is founding President of the International Movement Therapy Association, and taught movement re-patterning, bodywork, and breath work for 15 years prior to becoming a licensed psychologist. He currently is the Director of National Center for PTSD, Pacific Islands Division.
Chad Storlie, LTC USAR (RET)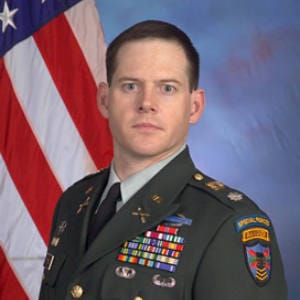 Chad Storlie, USAR, retired as a Lieutenant Colonel (LTC) and United States Army Reserve Special Forces ("Green Beret") officer with over 17 years of Active Duty and Reserve Service. He has held a variety of Command and Staff assignments in Infantry, Special Forces, and Joint Headquarters units. Storlie's initial duty assignment was as an Infantry Officer with the 2nd Infantry Division and the 101st Airborne Division (Air Assault). Following selection as a Special Forces Officer, he served a total of six years on active duty with two Special Forces Groups in the positions of: SFOD-A Commander, Support Company Commander, and Battalion Logistics Officer. His most recent assignment was in Baghdad, Iraq (11 months) as the Ground Plans Director for a Special Operations Task Force supporting Operation Iraqi Freedom. Storlie has been awarded the following tabs and decorations: Combat Infantryman's Badge, Bronze Star Medal, Parachutist Badge, Global War on Terrorism – Expeditionary Medal, Meritorious Service Medal, Air Assault Badge, Ranger Tab, Special Forces Tab, Armed Forces Expeditionary Medal, Armed Forces Reserve Medal with "M" device, and the Global War on Terrorism – Service Medal.
Storlie is a graduate of the following military schools: the US Army Command and General Staff College, the Special Forces Officer's Qualification Course, the Infantry Officer Advanced Course, and the US Army Ranger School. He has his MBA from Georgetown University and has been published in Infantry Magazine, Military Review, and Special Warfare. Storlie is the author of Combat Leader to Corporate Leader: 20 Lessons to Advance Your Civilian Career.